Performance Highlight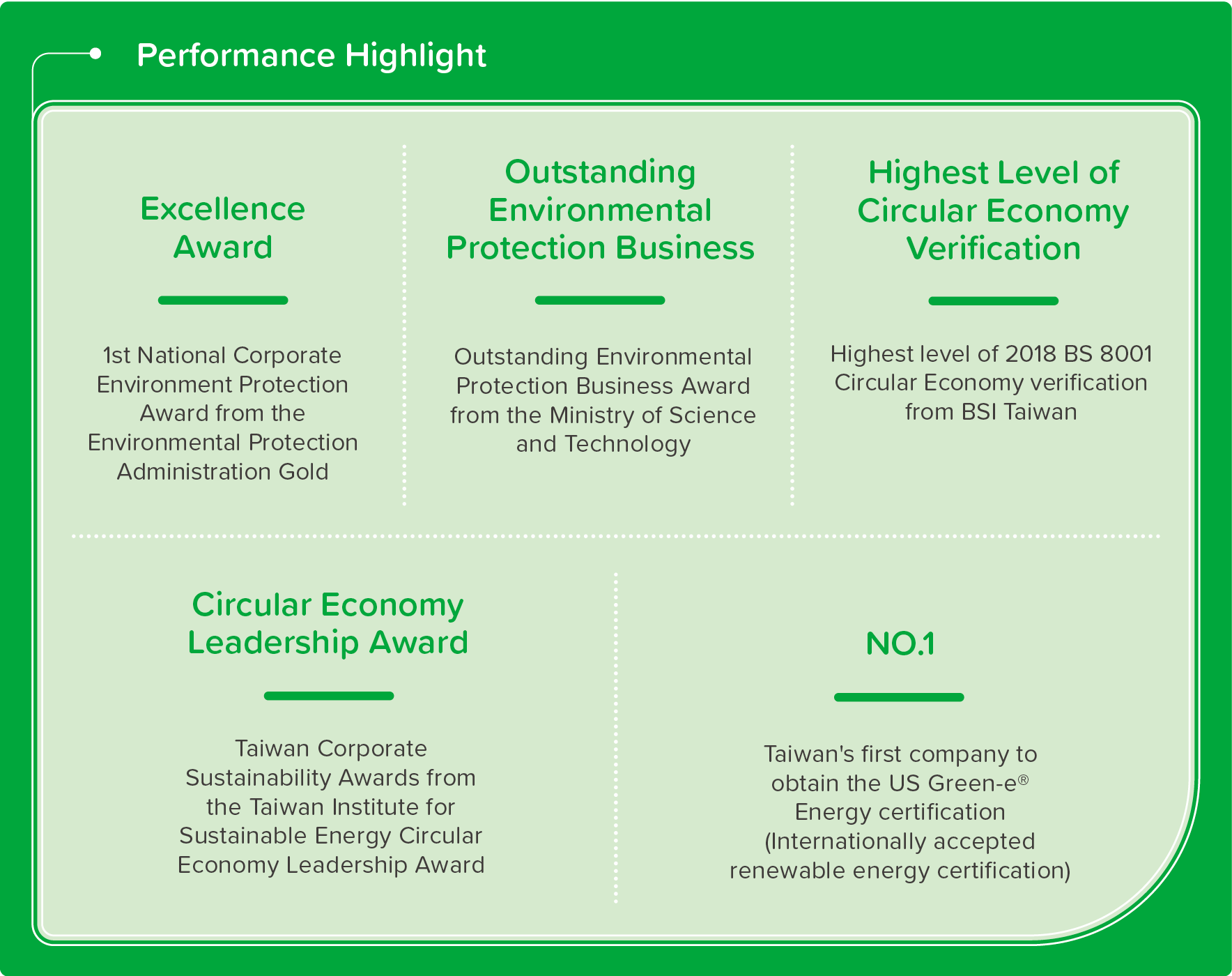 Most reliable
ECOVE received the National Corporate Environment Protection Award , the highest level of environmental protection honor for enterprises
Derived from the ROC Enterprise Environmental Protection Award, the National Corporate Environment Protection Award is the highest honor for domestic companies that have fulfilled their corporate social responsibilities and have excellent environmental performance. In 2019, Tainan Science Park Plant, Keelung Plant, and Miaoli Plant stood out among the outstanding enterprises and received the Excellence Award and the Gold Award respectively for their innovative energy-saving technologies and comprehensive management systems.

Having won the Silver Award or above for three consecutive years, the Tainan Science Park Plant participated in the selection after winning the Environmental Protection Honor Award. Besides its outstanding performance in environmental protection, it is a self-sufficient waste treatment plant that provides one-stop service in the park. With intelligent systems in place, it was able to properly treat waste and reduce pollution while promoting energy conservation and carbon reduction initiatives that had delivered remarkably; what's more, its improved energy management through the adoption of environmental and energy management systems and its certification of environmental education facilities were recognized by the panel, making it the winner of the Excellence Award.

Keelung Plant independently developed bottom ash screening devices to improve the quality of bottom ash. It actively took measures for environmental protection, including promoting air pollutant emission reduction, implementing water conservation management, installing energy- saving lights, and setting air-conditioning temperatures, and recycled waste heat to replace 98.66% of electricity consumption; it was also a certified environmental education facility that promoted environmental education in the neighborhood through a strong lineup of volunteers. These environment practices were favored by the panel, making Keelung Plant the winner of the Gold Award.

The Miaoli Plant introduced intelligent management systems to improve management efficiency with data analysis. It also implemented paperless operation. In addition to good results in pollution prevention and reduction, the environmental education facility had a well-designed flow and was impressive in terms of operation and management. The Miaoli Plant also used its environmental and geographical advantages to take part in the purple butterfly preservation project. Considering all of the above initiatives, the Miaoli Plant deserved the Gold Award.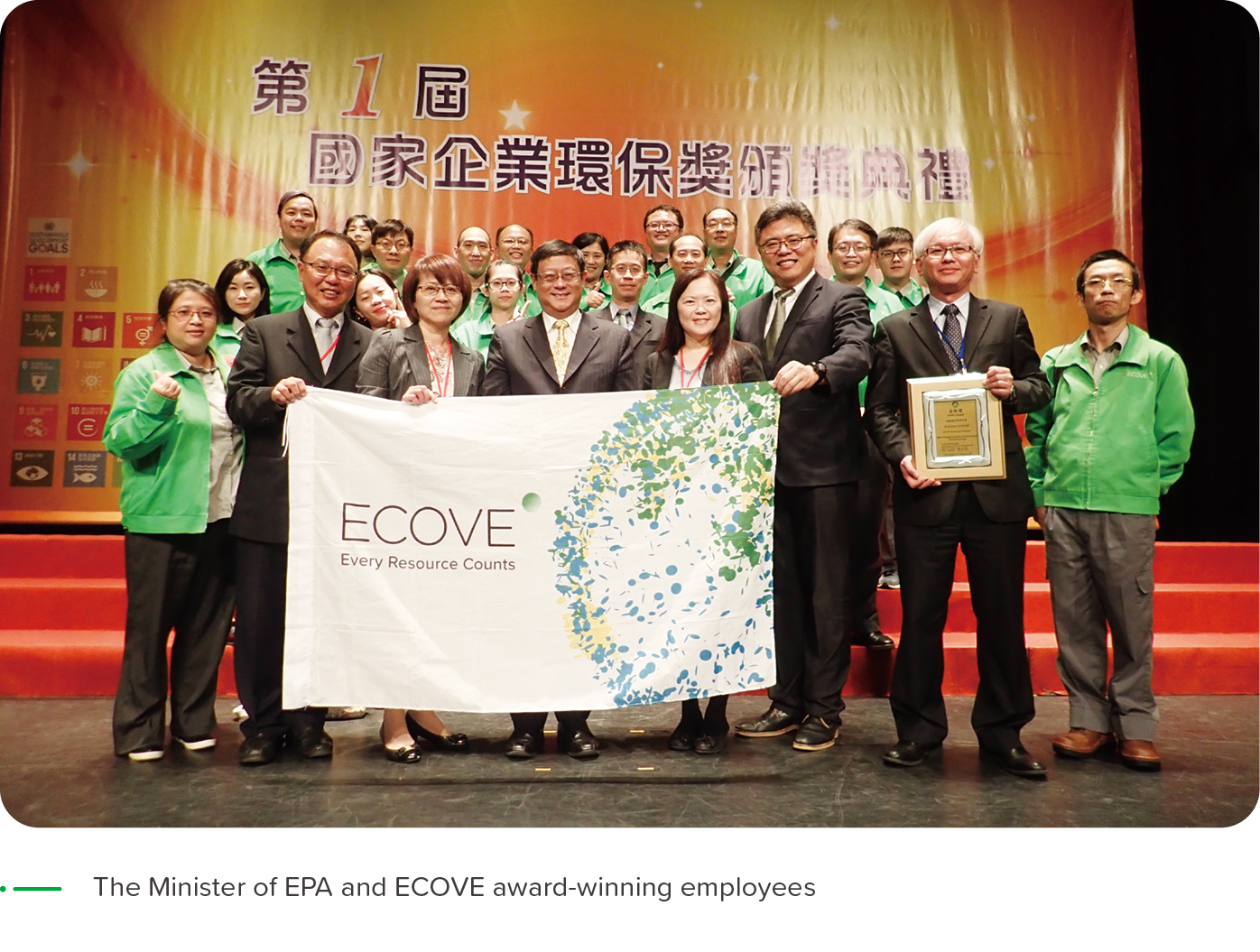 The enterprises' approach to environmental protection has evolved from early pollution prevention into circular economy. Through the evaluation system of the National Corporate Environment Protection Award, ECOVE has incorporated environmental protection and corporate social responsibility into business decisions. In the future, ECOVE will consistently be adamant in providing quality, professional incineration plant Operations and Management and management services in line with national environmental policies, so as to become the most reliable leader in resource cycling.