Performance Highlight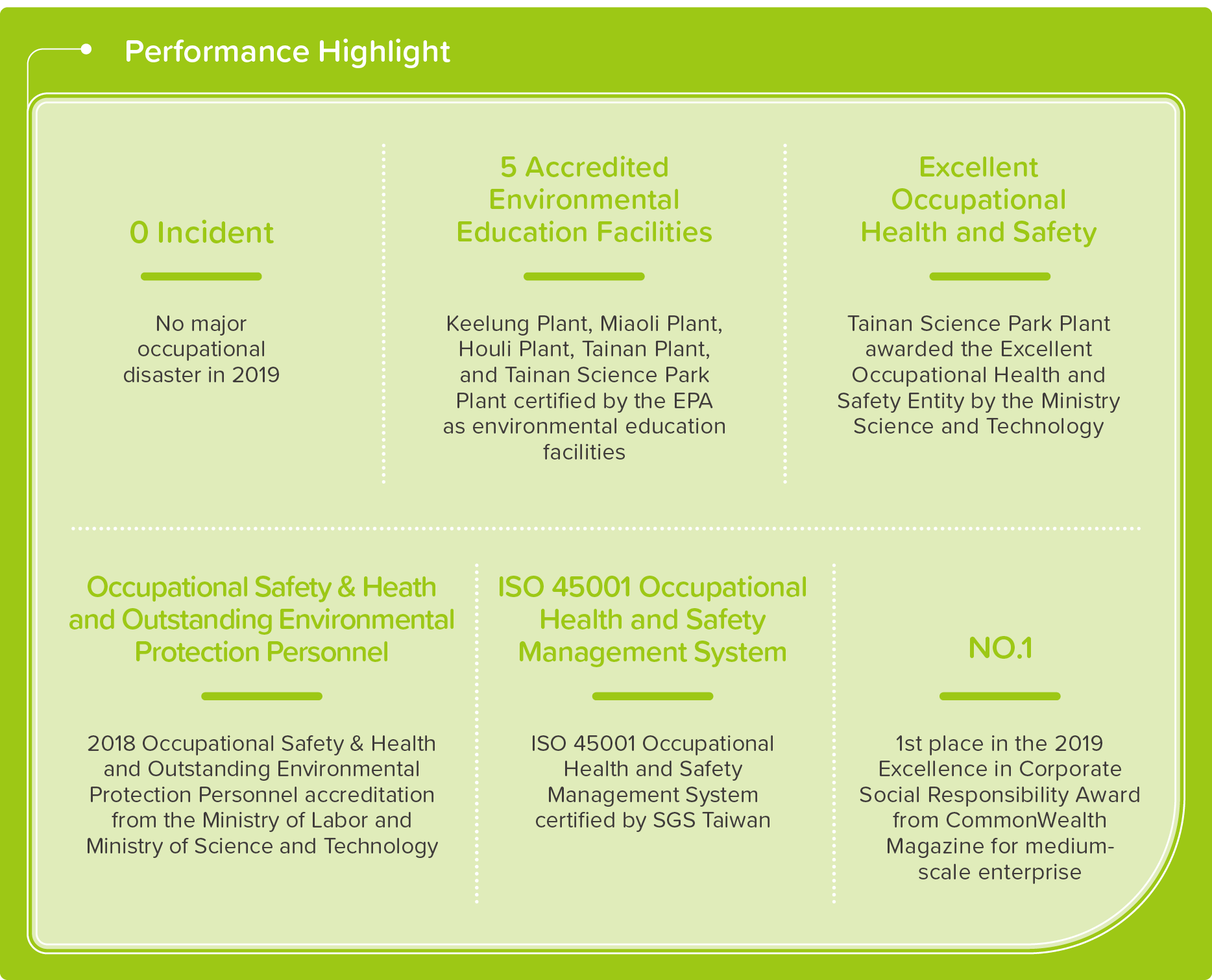 Most reliable
CSR Hour - Sharing of CSR Information
Employees are ECOVE's largest asset. We have spared no effort to cultivate our employees as we believe that employees are the driving force for the Company's continuous growth and the cornerstone of the Company's fulfillment of corporate social responsibility. We not only provide diversified learning channels and training resources in line with our brand vision, but also expect employees to work and grow together with the Company. ECOVE provides employees professional knowledge and functional training according to the needs of different positions; in addition, we also develop employees' soft capabilities so that employees are equipped to adjust themselves to the work stress properly in addition to performing well; they are willing to share their feelings with their family members so that their family members can identify with them and become their strongest backing, achieving work- life balance.
Given that our employees are located in various locations at home and abroad, we have an online communication platform named ""CSR Hour"" in place, in addition to existing health seminars, to achieve the aforesaid goals. CSR Hour is sent to all employees at 3:00 pm every Friday to provide employees Hot News, new knowledge, CSR activities, and other related information. It also shares some daily events of operating sites. In 2019, the theme was ""Sharing."" CSR Hour was distributed every week for 52 consecutive weeks.

The platform sends soft data such as CSR event information to increase employees' interest in CSR and also shares CSR stories from time to time to expand employees' knowledge (e.g., Earth Hour) in a simple way in hopes of raising employees' CSR awareness. In addition, letters of appreciation for our employees' righteous deeds are also shared with all employees via the platform. On the eve of festivals, a health reminder will be sent to employees, creating an opportunity for employees to communicate with their family members.