Technical Services and Consulting
ECOVE ensures waste is collected, transported, and disposed of efficiently and responsibly.
ECOVE works seamlessly across our subsidiaries to meet our clients' waste management needs, providing comprehensive resource management services—from collection to transportation to disposal. Over two decades of experience in the Energy-from-Waste (EfW) and waste treatment industry gives us keen insight into proper waste handling procedures, allowing us to offer industry-leading waste collection, transportation, treatment, and disposal services all across Taiwan.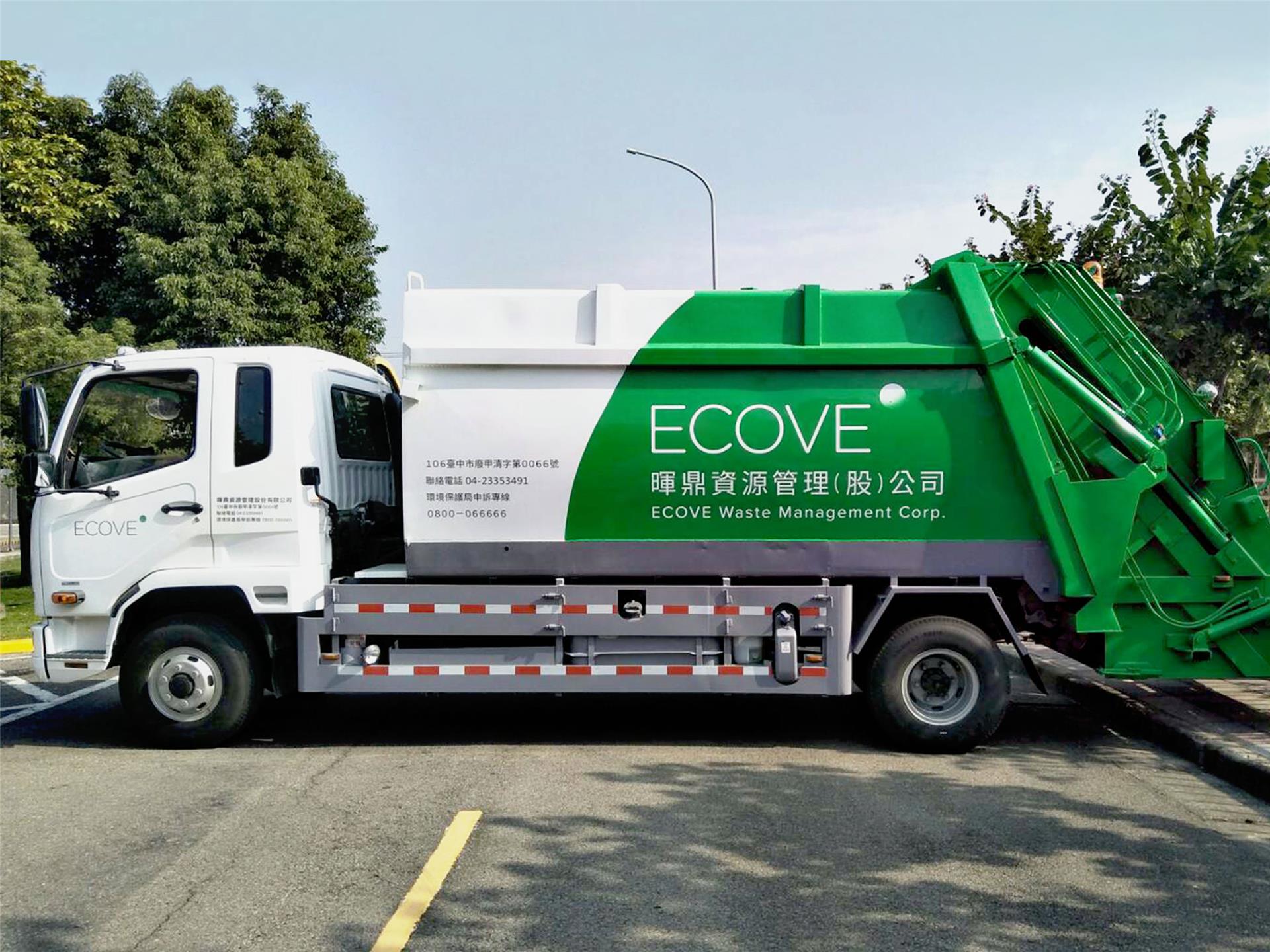 With extensive experience in resource management, ECOVE offers an in-depth understanding of the proper procedures and regulations for transporting waste to EfW plants, allowing us to deliver informed suggestions to improve our clients' waste management systems. We provide consulting and cross-disciplinary services, including:
waste verification testing
waste permit approval
waste quality control
waste declaration
waste dispatch management
Waste Collection, Transportation, and Disposal
ECOVE offers both scheduled and on demand waste collection services, adjustable to suit our clients' needs. In order to responsibly transport all types of waste, we employ a range of waste collection vehicles and equipment, including rear lift trucks, grapple trucks, liquid tankers, and roll-off trucks. All our equipment undergo regular inspections by ECOVE professionals, eliminating the risk of leaks during transportation. We specialize in collecting and transporting the following waste types:
ash (e.g. bottom ash and solidified products)
municipal waste
hazardous waste
industrial waste (e.g. garbage, sludge, solvent, and paint residue)
Wurih EfW Plant, Taichung, Taiwan
Wurih EfW Plant Non-Hazardous Industrial Waste Collection

ECOVE collects and transports 300 tons/day of non-hazardous industrial waste to the Wurih EfW Plant for processing. The plant handles non-hazardous industrial waste such as sludge, waste liquids, plastics, and rubber.

Keelung EfW Plant, Keelung, Taiwan
Keelung EfW Plant Bottom Ash Transportation

ECOVE started providing bottom ash transportation services to the Keelung EfW Plant in 2006. To control odors and avoid pollution, fly ash and reaction products are packaged in flexible intermediate bulk container (FIBC) bags and sludge is collected in sealed waste containers. These products are transported to government-approved sanitary landfills or to waste treatment facilities. ECOVE collects and transports 3200 tons of bottom ash per month. Collection frequency depends on the need of the plant.


National Chung Hsing University, Taichung, Taiwan
Municipal Waste Collection and Transportation

ECOVE started collecting and transporting waste for the National Chung Hsing University in 2006. Waste and recycling products are collected at designated times and locations and trans-ported to the Wujih EfW Plant or Houli EfW Plant. Waste collection services are provided five days per week, collecting 3,200 tons of waste per month.