Photovoltaic Power Plants
ECOVE operates and maintains photovoltaic plants invested and manages by itself to harness the photovoltaic power to its maximum. By choosing photovoltaic power source, we ensure to contribute back to the community as well as the environment in a sustainable way.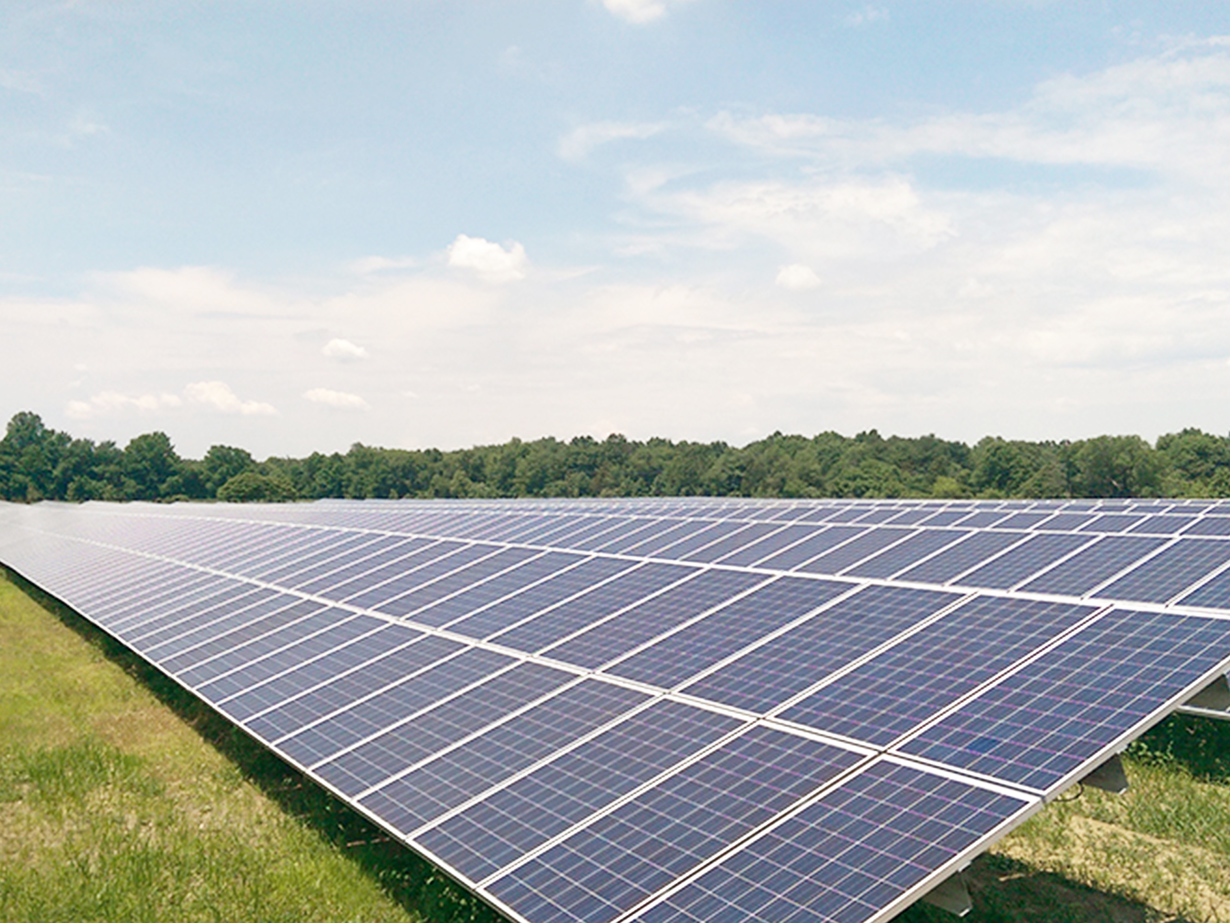 Introducing photovoltaic power plant to generate electricity means replacing the traditional power source – coal burning – to a clean, renewable energy to the environment. With the intention of reducing carbon dioxide (CO2), ECOVE is leading the effort of photovoltaic power plant planning, construction and operations, ensuring each community has access to clean energy.
With each household powered by the photovoltaic power plant, there are huge reductions to the carbon dioxide released each year. By reducing the carbon dioxide, we are releasing the pressure of the trees from absorbing the excessive carbon dioxide produced. As an example, the trees in the Da-An Forest Park can absorb 389 tons of CO2 each year.
Equivalent of CO2 absorbing capacity in
Da-An Forest Park per year
* Remarks: The growth takes the output in 2012 as the base. The reduced CO2 is calculated based on the Bureau of Energy's electricity emission factors.

ECOVE Solar Energy Corporation monitors the electricity generated by the photovoltaic power plants daily. This effort ensures the company turns the data into knowledge to grow the percentage of electricity generations; harnessing the energy for electricity more efficiently.
We manage and monitor 26 photovoltaic power plants around the world. Since 2012, we have successfully increase the the growth of the electricity generation each year within the same facilities.
Total Electricity Generation
Total Electricity Generation
* Remarks: The growth takes the output in 2012 as the base.